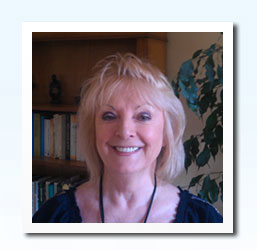 For information or to arrange
an initial consultation call:
01474 705 171
About Me
I am a UKCP Registered Psychoanalytic Psychotherapist. I trained at the Arbours Association of Psychotherapists in North London. This included working in their crisis centre and long stay houses for people with severe psychotic breakdowns.

I also gained a counselling diploma at the University of Kent in Canterbury incorporating Psychodynamic Therapy, Cognitive Behavioural Therapy,(CBT) and transactional analysis to help people with addictions ie. alcohol or drugs which led me on to work for the Kent Council for Addictions. Following this I completed a 5 year professional UKCP accredited training at the Arbour Training Centre in North London.In addition to my private practice of 26 years, I have also worked with the National Health Service and other organistaions including North West Kent College for more than 18 years. This gives me a wide knowledge and experience of working with a variety of people in long term and short term psychotherapy and counselling.
Couples:
Couples often find counselling useful in resolving issues with their relationship, such as changing communication that is stuck in a repetitive pattern, where neither person feels heard or understood. Some of these patterns relate to the past of each individual,and will influance their presant relastionship.Understanding the ways in which this has influenced the present, and working on new ways to support the relationship can be extremely helpful. In my experience some couples on the verge of divorce find that with the support of counselling they are able to rebuild their relationship. I work with heterosexual, gay and lesbian couples.
If you would like to arrange an introductory session, please call me on 01474 705 171