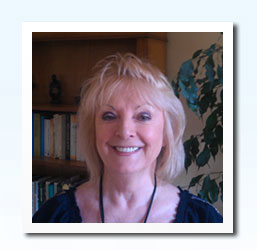 For information or to arrange
an initial consultation call:
01474 705 171
The Way I Work
Our first meeting is an assessment to make sure that the help being offered is appropriate so a lot of information gathering takes place during this hour long session. The information provided at assessment will help to decide whether the work is to be short-term counselling or long term psychotherapy. If, at the end of this assessment I think I can help and we feel we would like to work together, we agree to meet on a regular basis usually at the same time each week. Each ongoing session lasts for approximately 50 minutes.

I offer a flexible approach to suit the problems you bring to me and the objectives you wish to achieve. Where there are clearly defined problems to address, the work may be time-limited. I have extensive experience of working in this way for the NHS and other organisations.

When problems appear to be deep-rooted or where there is no immediate obvious cause, the work is open ended. This means there is no fixed date for a final session. As we start our work together, I take a full history which is the opportunity for you to tell me about your life and the way it has shaped you. In doing this we may look at specific events and relationships and then consider how these issues are impacting on your attitude and behaviour and perhaps affecting your enjoyment of life. Having done this, we then look at making improvements. This could mean making minor changes or it could mean considering more major ones involving a change of lifestyle. Realistically, this is likely to need a longer time in therapy.
In psychotherapy and counselling I might challenge your perceptions of yourself and others or perhaps offer a more positive way of looking at life. Although some of the issues explored during therapy may be painful, however it can provide the opportunity for change and for you to take greater control of your life.
My work is governed by the Ethical Framework of the United Kingdom of Psychotherapy (UKCP) and as such I comply by its rules concerning confidentiality and all other matters.